NapaRio One of a Kind Venue in Napa Valley to Host Memorable Events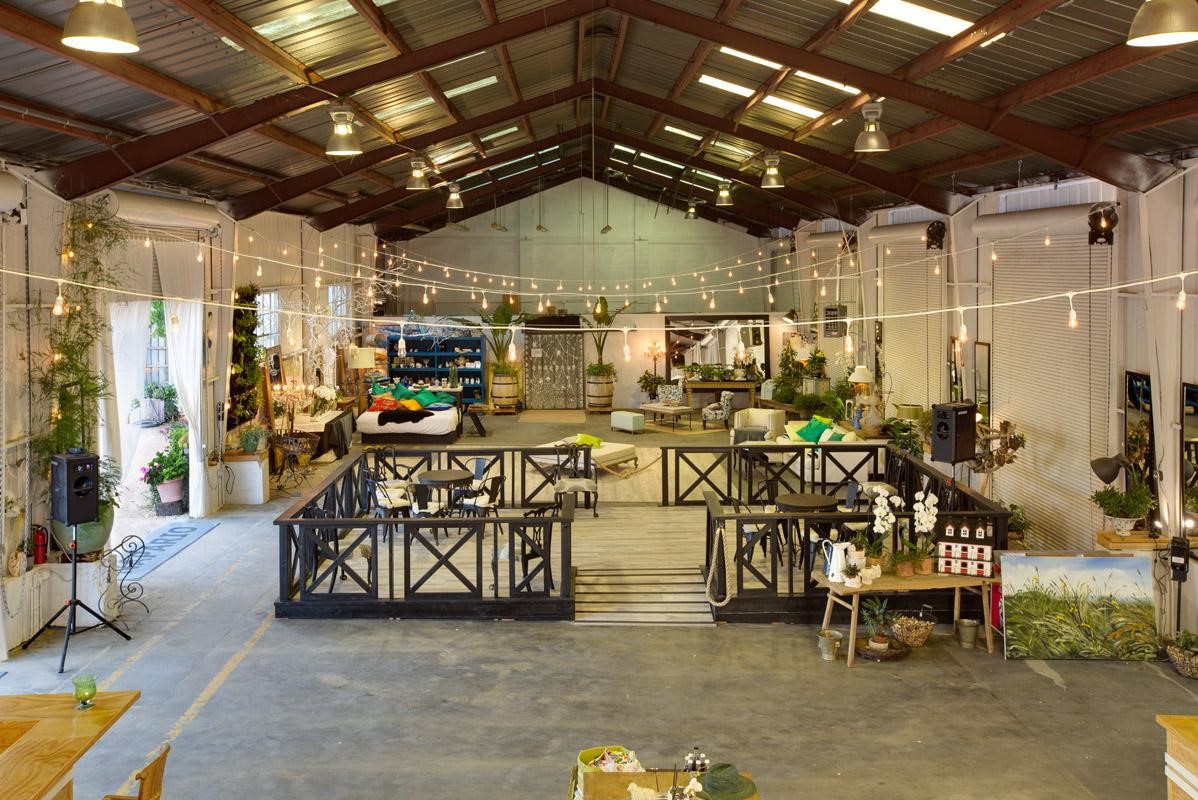 With the purpose of hosting events in a beautiful and natural setting, we wanted to give people an experience of a lifetime that would stay with them for years. Since Napa county enjoys a near-perfect Mediterranean climate all year round, it is one of the best cities to spend time outdoors. And that gave us a good reason to create Napario, for you to come together and celebrate the important moments of your life while merging yourself in a beautiful and natural setting.
Besides being surrounded by the mountains and river of Napa Valley, Napario itself is a beautiful and quiet place that merges nature with modern aesthetics. To give you an authentic feeling of being surrounded by natural beauty, we have brought every color from nature to Napario in beautiful flowers and plants. As avid gardening and nature lovers, we happen to grow these plants and flowers ourselves.
With years of planning small and big events, we are your event planners at Napario. Our decor aesthetics is a mix of rustic and boho. We create warm and comfortable spaces inspired by natural elements and greenery. We also follow a whimsical, romantic, and eclectic theme, but we always maintain the balance between the two aesthetic styles without going too overboard with the ideas.
Our outdoor and indoor space is as inviting as it is beautiful and comfortable. We set up comfy couches with cushions, pillows, throws, and other accessories. To eat comfortably, we set up round and rectangle tables. Standing tables are for when the fun is in drinking, talking, or dancing. And what sets the mood right than a perfectly balanced table decor that also serves as a conversation starter?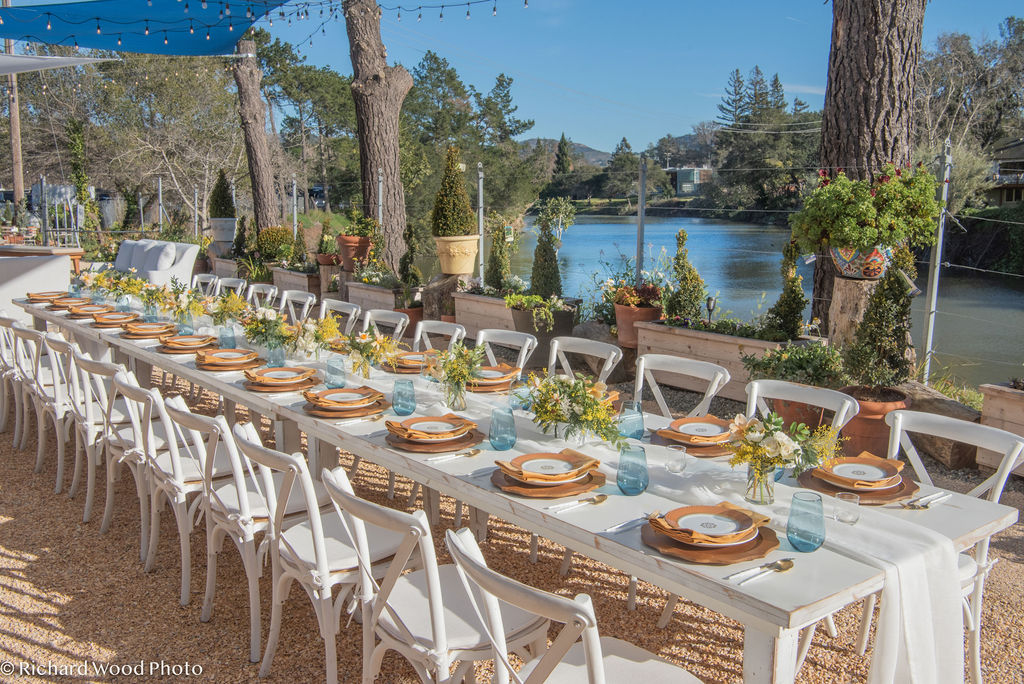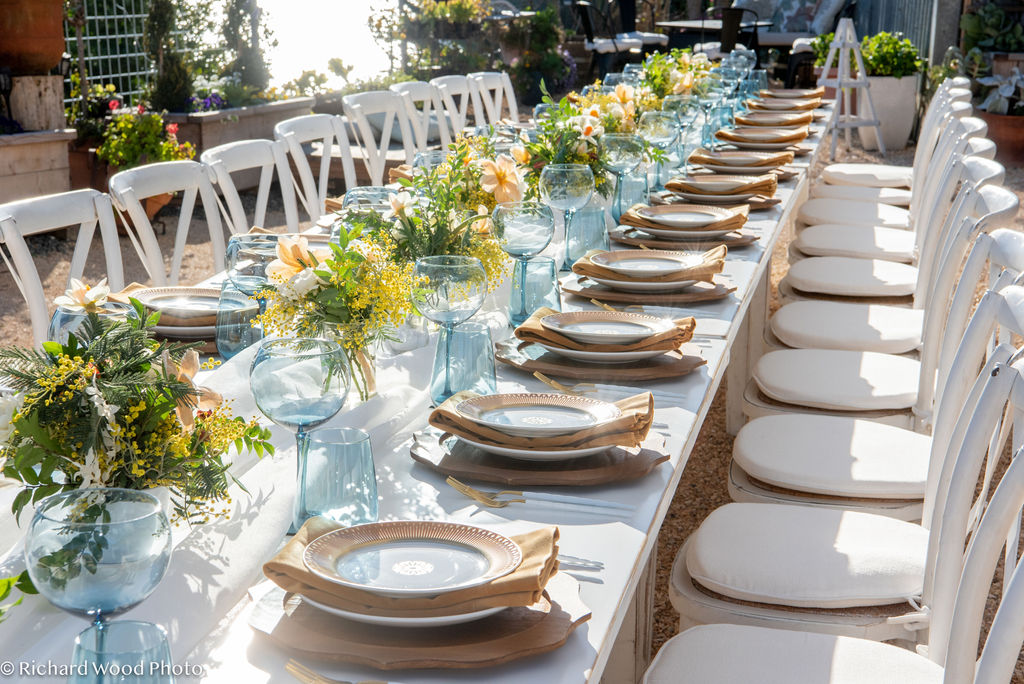 For the table decor, we first focus on selecting tableware in contrasting tones and designs to set the right tone for the table. Next, we decide on the linens to combine color and texture, giving a distinct design to the table decor. Fresh seasonal flowers paired in boutiques are our go-to choice to add more colors that balance well with the overall theme. Finishing with candle holders is what helps us create visual interest and depth in design.
Napario overflows with natural light in the daytime, while in the evening, we create an atmosphere of relaxation, warmth, and a sense of calm to bring the place to a perfect ambiance.
Music is something that kickstarts a joyful occasion and gets everyone in the mood. We choose a fun playlist or plain classics as per the mood of the occasion. We make sure we surprise our guests, help them have a great time, and feel special all through their time at Napario.
Bringing Everything Together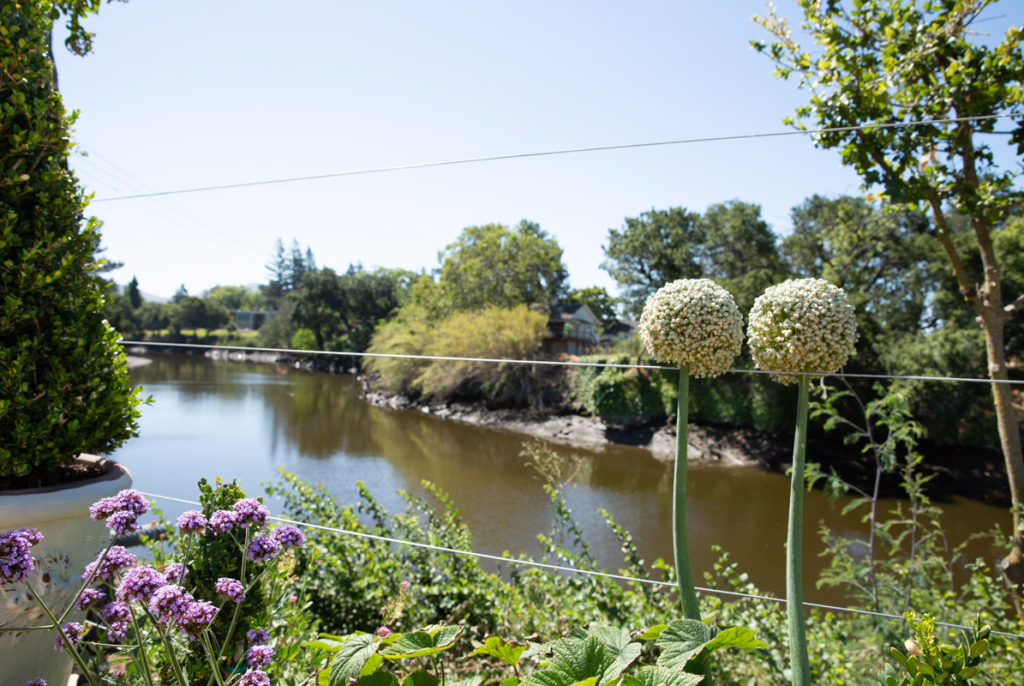 Nestled along the beautiful Napa river, Napario is a culture that merges the authentic traditions of Napa Valley with modern aesthetics and nature to form a space where you can relax and have a great time in the special moments of your life.
With Napario, our motive is simple. To turn the most important moments of your life into special memories that you will cherish forever. With good wishes in our hearts, we welcome you to enjoy the authentic feeling of warm summers with a fresh and cool breeze from the napa river.